Premios el Josco 2023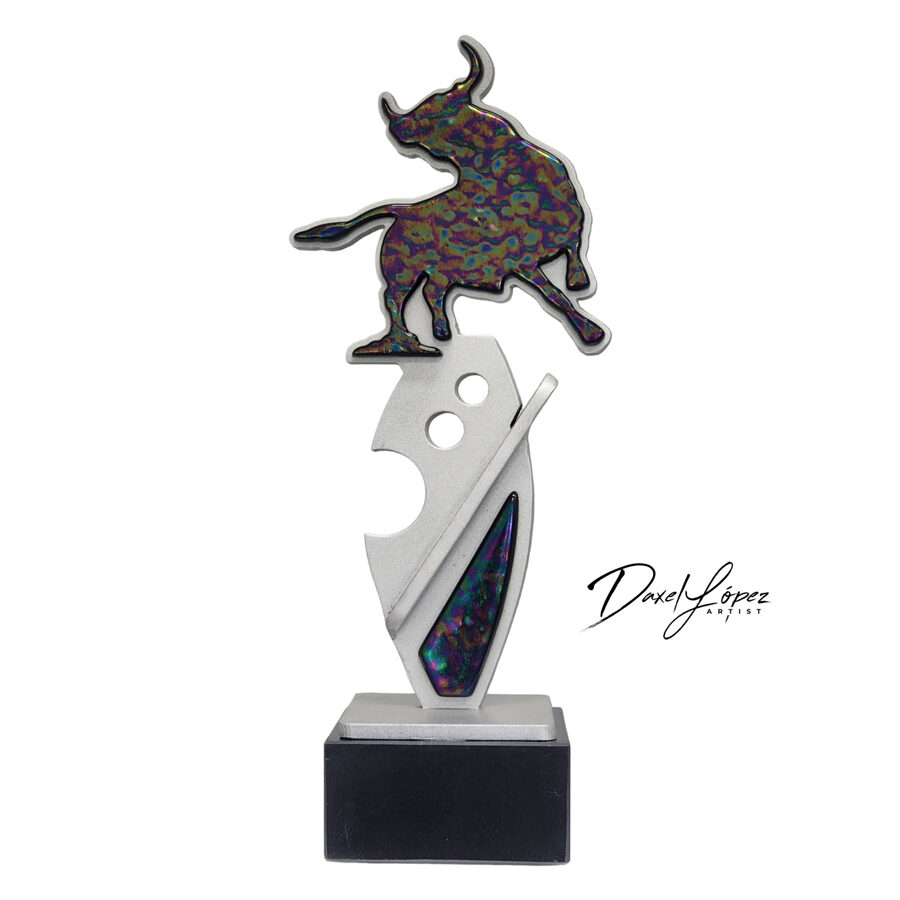 Customer: PRCCCF
(Puerto Rican Chamber of Commerce of Central Florida)
Name: El Josco Awards
Place: Orlando Florida
Media: Metal / Glass
Artist: Daxel Lopez
Year: May 2023

Description: iridescent and textured Glass cut in the shape of the El Josco, mount over metal cut sculpture painted metallic silver. all mounted on a marble base with its engraving and the PRCCCF logo in relief. Each Award total weight is 6½ pounds.