An award that is given to a participant and taken home is more than just an object. It represents your organization and the relationship you nurture with your audience. An award is a token of their experience. Providing them with an award that is honourable, unique, and thoughtful, plays an important part in establishing a long-term relationship with your audience. If you have an event coming up and are looking for an award to best represent your organization's values and goals, choosing my commission sculptural awards would fulfill that need.
My high-quality sculptural awards are monumental, embodying the principles of your organization and the heart of the recognized position. The participants who receive my commissioned sculptural awards will bring home a symbol of your authentic appreciation encompassed in an original piece of art.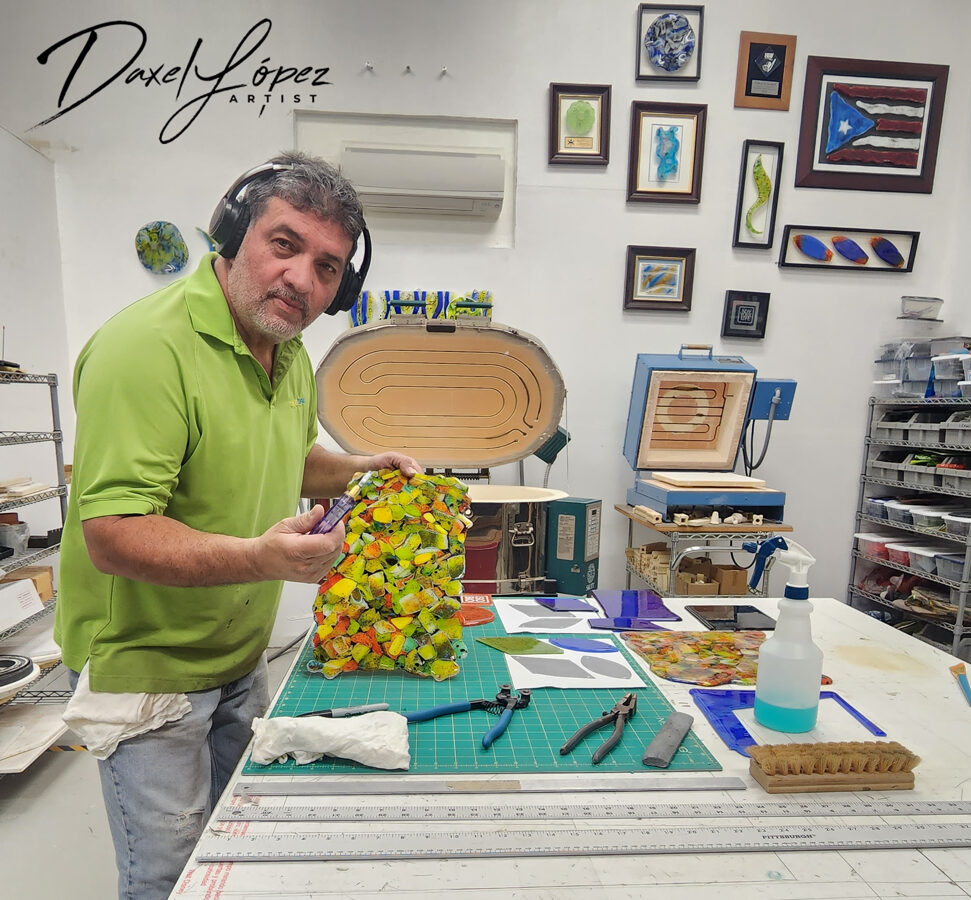 Experimenting with symmetry, colour, and form, my sculptural
awards push the boundaries of tradition. Integrating my
distinct artistic style, I offer commission work that is
uniquely tailored to the themes and atmosphere
of your event and organization.
In a variety of materials such as glass, marble, wood, acrylic
and resin I develop beautiful pieces of work that are more
than just an award for recognition.
Mainly working with glass, I use the malleable medium to
craft a flow of colours and shapes into something symbolic.
Each award is meticulously hand-made, standing alone as
a one-of-a-kind piece of art.
Before creating each sculptural award, I probe deeply into the purpose of a celebration, asking questions to develop a specific way to represent the meaning of its award. Taking my experience and specialized skills in studio artwork, I innovate the traditional award with my unique perspective through my materials and concept realization.
I have the ability to create a utilitarian award if needed while having the artistic merit to experiment with your vision. If given the opportunity to explore the materials in my own way, I create a stunning abstraction of the themes I intuit.
I enjoy bringing the beauty out of the intention of being recognized, making a valuable object that can truly symbolize its tribute to honouring its purpose.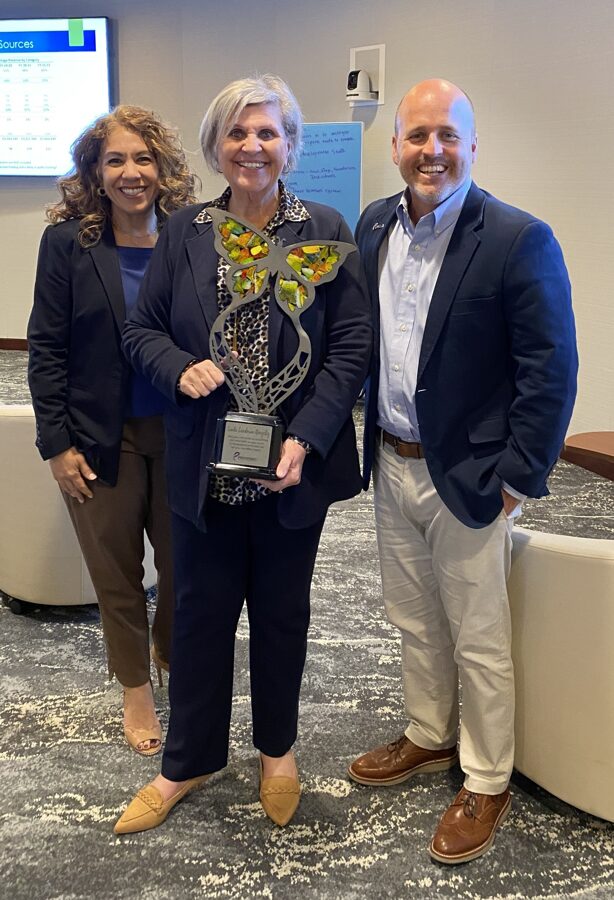 Known for my unique sculptural awards, I have created custom work
for many different events.
My most notable commission-based awards are Milestone for Stina D'uva's 20th Anniversary, the Don Quixote Award 2022, Mango Organization awards, North Carolina Minority Woman Business Enterprise awards, and the Success Stories award for Prospera US.
You can visit our commissions page so you can see samples of previous work. Or contact us with your special request.